Today, I am here to share a recipe for Popping Boba Recipe. It is a fun DIY project that you can do with or without Sodium Alginate! This recipe is perfect for practicing your culinary skills while creating something fun and delicious in your kitchen.
What is Sodium Alginate?
Sodium alginate is a type of hydrogel that is used in many recipes as a thickening agent. It is made of sodium and alginic acid, and it is used to make things like jello, pudding and gelatins. Alginic acid is found in seaweed, so sodium alginate is also sometimes called "seaweed gelatin."
Types of Popping Boba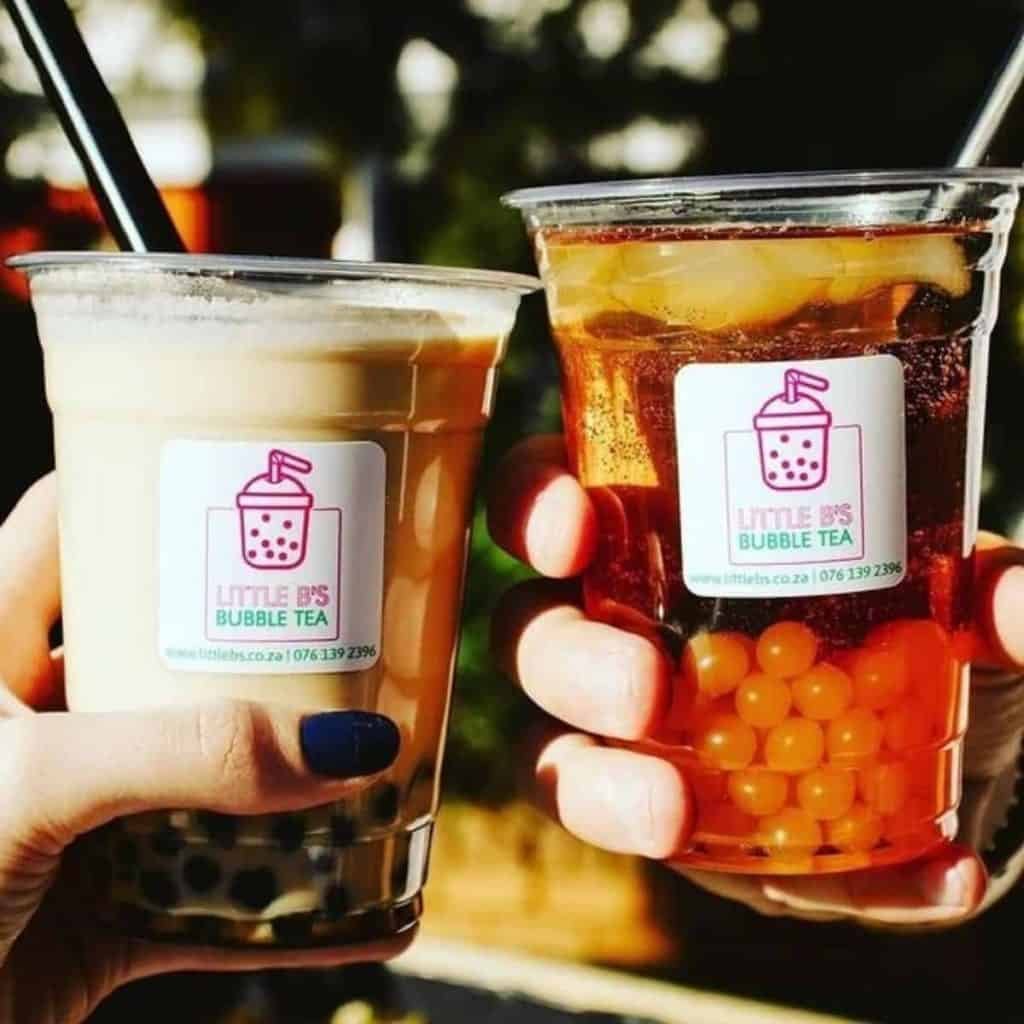 There are a few different types of popping boba, each with their own unique flavor and texture. Here's a list of the most common popping boba varieties:
Sugar Pop Boba: This type of pop has a sweet and syrupy texture thanks to the sugar syrup used in the recipe. You can find sugar pop bobas at most Asian grocery stores.
Salt Pop Boba: These bobas are made with salt as one of the main ingredients. The salt gives them a slightly salty flavor that is perfect for those who like their pops with a bit of kick. Salt pops are also available at most Asian grocery stores.
Sodium Alginate Popping Boba: This type of boba is made from sodium alginate, which is an eco-friendly and natural ingredient that helps to create a bubble-like structure when popped. Sodium alginate popping boba is also more chewy than other types of popping boba because it contains more air bubbles. You can find sodium alginate popping boba at many health food stores or online retailers.
Making the Dough: Kneading and Rolling
In order to make the pop bobas, you will need the following ingredients:
-1 cup of white flour
-1/2 cup of sugar
-3/4 tsp. of salt
-1 egg
-1 tbsps. of vegetable oil or butter
-1/2 cup of water
To make the dough, mix together the white flour, sugar and salt in a bowl. Add in the egg and vegetable oil or butter and stir until well combined. Then add in the water and stir until everything is just Combined. The dough should be soft but not too sticky. If it's too sticky, add more flour, if it's too dry add more moisture. Finally, shape the dough into small balls and place them on a baking sheet lined with parchment paper. Bake at 340 degrees Fahrenheit for 10 minutes or until golden brown. Let cool before popping!
The Process: Boiling, Steaming and Pressing
The popping boba recipe calls for boiling water, sugar and sodium alginate to create a flexible film on top of the bobas. The boba will then be steamed and pressed. Boil the water in a pot until it reaches a rolling boil. Add the sugar and stir to dissolve. Slip in the alginate granules and stir to combine. Turn off the heat and let the mixture rest for 5 minutes to allow the alginate to release its flavor. Pour half of the boiling water into a large pot or Dutch oven and add the bobas. Let them cook for 2-3 minutes, until they start to float up and turn light green. Use a slotted spoon to transfer them to a colander set over another pot or bowl filled with cold water. Let them cool completely before storing in an airtight container. For the popping method, fill two small cups with equal parts sugar, salt and tapioca starch (or cornstarch). Bring 1 cup of hot water to a boil in an adjacent small bowl or cup. Dip each popsicle stick into the hot water, then place it into the sugar solution. Wait 5 seconds, then remove it from the solution and gently shake off any excess Sugar solution Residual Tapioca starch will form on top of your popsicles Boba sticks can also be popped using this same method Place bobas into desired molds (cupcake liners work well), filling 3/4 full
Bo
The Final Product
This recipe for "Ingredient Popping Boba" is a fun and simple way to enjoy boba pearls. It's also a great way to use up leftover ingredients in your kitchen. The Final Product will consist of bobas that have been popped with salt, sugar and sodium alginate. This combination gives the boba pearls a delicious and unique flavor that is sure to please.
This recipe for Ingredient Popping Boba is a fun way to add some flavor to your boba tea. It uses salt, sugar and sodium alginate to create a popping sensation when you eat them.
Ingredients:
1 cup water
3 tablespoons white granulated sugar
1 tablespoon salt
2 teaspoons sodium alginate
6 cups boba tea (rice milk)
Instructions:
1. Preheat the oven to 350 degrees Fahrenheit. Line a baking sheet with parchment paper. 2. In a large pot, bring the water to a boil over high heat. Stir in the sugar and salt until dissolved. Remove from heat and stir in the sodium alginate until fully dissolved. Let cool slightly before using. 3. Pour 6 cups of boba tea into a Heat-and-Serve cup or other small vessel that can hold at least 2 inches of tea without spilling over (like an insulated mug). Add 1 teaspoon of the popping solution to each cup of tea and stir well to combine. 4. Place the cups on the prepared baking sheet and bake for about 10 minutes, or until bubbly and lightly browned around the edges. Serve immediately
Alternatives to the Popping Boba Recipe
There are many variations of popping boba recipes, and all you need is a few common ingredients. Here's one that uses salt, sugar and sodium alginate to create the bubbly pops.
Ingredients:
1 cup water
1 teaspoon salt
1/2 cup granulated sugar
3 tablespoons vegetable or canola oil
10 oz (290 g) boba tea mix
Sodium alginate (from about 1/4 cup [60 ml] of prepared seaweed salad)
To make the pops: In a small saucepan over medium heat, bring the water to a boil. Add the salt and sugar and stir until dissolved. Remove from heat and let cool slightly. In a medium bowl, combine the cooled water mixture, oil and tea mix. Divide the mixture among 12 mason jars or cups. Place 1 tablespoon of sodium alginate in each jar or cup. Cover with plastic wrap and shake well to combine. Let sit at room temperature for 2 hours or in the refrigerator for 3 hours overnight. To serve, remove the plastic wrap and enjoy while still warm or cold.