Who doesn't love a good massage? From the relaxation that comes with it to the relief of muscle tension, massages are an amazing way to treat your body. In this article, we will be exploring the many benefits of massage therapy and why you should consider treating yourself to a professional massage!
What is Massages Therapy?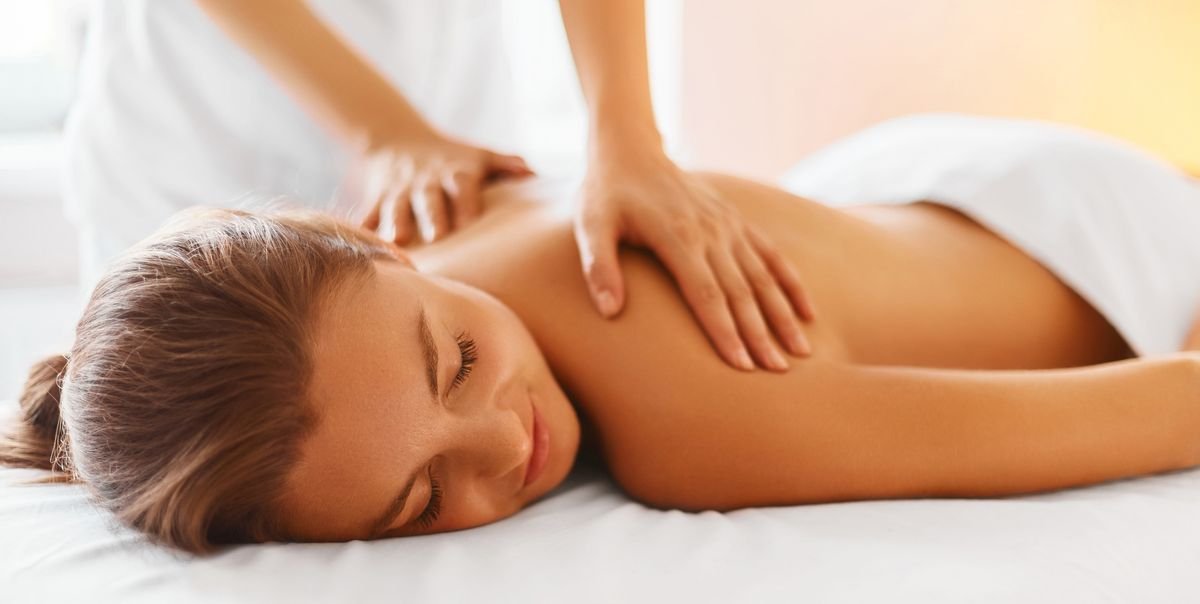 Massage therapy is a form of alternative medicine that is used to treat various musculoskeletal conditions. It involves the manipulation of the soft tissues of the body using pressure, tension, motion, or vibration. Massage therapy has shown to be beneficial for a number of conditions, including headaches, back pain, neck pain, and arthritis. It can also help to reduce stress and anxiety.
Benefits of Massages Therapy
There are countless benefits to massage therapy. Which is why it's become such a popular treatment modality. Whether you're looking to relieve pain, reduce stress, or improve your overall well-being, massage therapy can help.
One of the most common benefits of massage therapy is pain relief. Massage can help to reduce both chronic and acute pain, including headaches, back pain, and muscle soreness. The also helps to increase range of motion and flexibility, which can be beneficial for those dealing with injuries or chronic conditions.
Massage therapy is also excellent for reducing stress and promoting relaxation. In today's fast-paced world, it's more important than ever to find ways to unwind and de-stress. Massage can help to lower heart rate and blood pressure, as well as decrease levels of the stress hormone cortisol.
Finally, massage therapy provides a host of other benefits that can improve your overall health and well-being. Massage has shown to boost immunity, improve circulation, aid in digestion, and even promote better sleep quality. So if you're looking for a way to feel your best, consider making massage therapy part of your wellness routine.
Different Types of Massage Therapies
There are many different types of massage therapies, each with its own benefits.
Swedish massage is one of the most popular types of massages, and is known for its relaxation benefits. This type of massage uses long, smooth strokes to help you relax and ease muscle tension.
Deep tissue massage is a type of massage that targets the deeper layers of muscle and connective tissue. This type of massage can be helpful for people who suffer from chronic pain or stiffness.
Sports massage is a type of massage that is designed to help athletes recover from injuries and improve their performance. Sports massages can help to reduce swelling, improve range of motion, and speed up recovery time from injuries.
Prenatal massage is a type of massage that is specifically designed for pregnant women. Prenatal massages can help to relieve stress, reduce swelling, and improve circulation.
How to Find a Professional Massage Therapist
If you're looking for a professional massage therapist, there are a few things you should keep in mind. First, you'll want to find someone who is certified and has experience in the type of massage you're looking for. You can ask your friends or family for recommendations, or look for online reviews.
Tips for Choosing the Right Massage Therapist
There are a few things you should keep in mind when choosing a massage therapist. Here are some tips to help you choose the right one:
1. Make sure the therapist is licensed and insured. This will protect you in case of any accidents or injuries that may occur during the massage.
2. Ask for recommendations from friends or family members who have had massages before. They can give you an idea of what to expect and help you find a good therapist in your area.
3. Read online reviews, but take them with a grain of salt. Everyone has different preferences, so what works for one person may not work for another.
4. Once you've found a few potential therapists, schedule a consultation appointment to meet them in person and ask any questions you have.
5. When it comes time for the actual massage, be sure to communicate with your therapist about your expectations and preferences. This will help them give you the best possible experience.
Stretching Exercises to Enhance Your Massage Results
There are countless benefits to massage therapy, and one of the best ways to maximize those benefits is to stretch before and after your massage. Stretching can help improve your range of motion, increase circulation, and reduce stress.
Before your massage, take a few minutes to do some light stretching. Focus on your neck, shoulders, and back – the areas that will be most affected by the massage. After your massage, spend a few more minutes stretching, again focusing on the neck, shoulders, and back.
Not only will stretching help you get more out of your massage therapy treatments, but it can also help prevent injuries and pain. Massage therapy is an excellent way to relax and rejuvenate your body, and adding some simple stretching exercises into the mix can only enhance those results.