Making rose milk tea is a simple process that anyone can learn with just a few ingredients. The addition of tapioca pearls creates a drink with just the right amount of sweetness and floral flavors, that's perfect for any occasion!
What is Rose Milk Tea?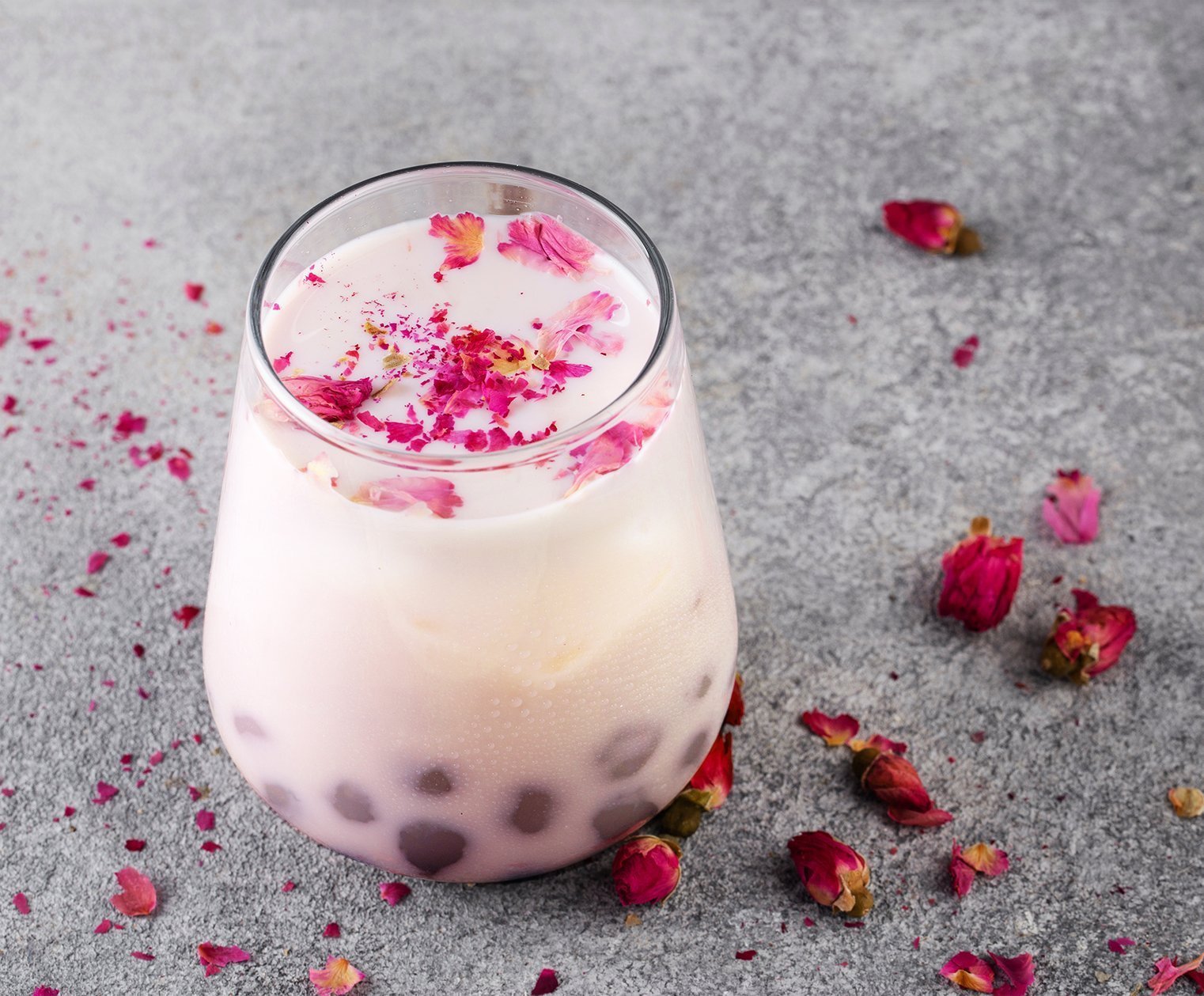 This is a refreshing and sweet drink that can enjoyed any time of the day. It is made by brewing rose petals and hot water together, then letting the tea steep for a few minutes. Tapioca pearls are added to the drink to give it a nice texture and flavor. You can make rose milk tea at home with just a few supplies and minimal effort.
To make rose milk tea at home, you will need:
-Rose petals
-Tea kettle
-Pitcher or cup
-Tapioca pearls
-Spoon
-Sugar or honey (optional)
Step one: Fill your teapot with about three cups of water and place the rose petals into it. Steep for about 5 minutes, or until the water becomes pink. Remove the rose petals from the pot and discard them.
Step two: Place the tea kettle on medium heat and pour in enough hot water to cover the rose petals. Let the tea steep for 3-5 minutes, or until heated through.
Step three: While the tea is brewing, prepare your pitcher or cup by filling it with cold water and adding sugar or honey (if desired).
Step four: Once the tea has finished steeping, remove it from heat and pour it over your pitcher or cup. Stir well to combine before serving. Add a few pieces of tapioca pearls to each glass if desired.
How To Make a Rose Milk Tea?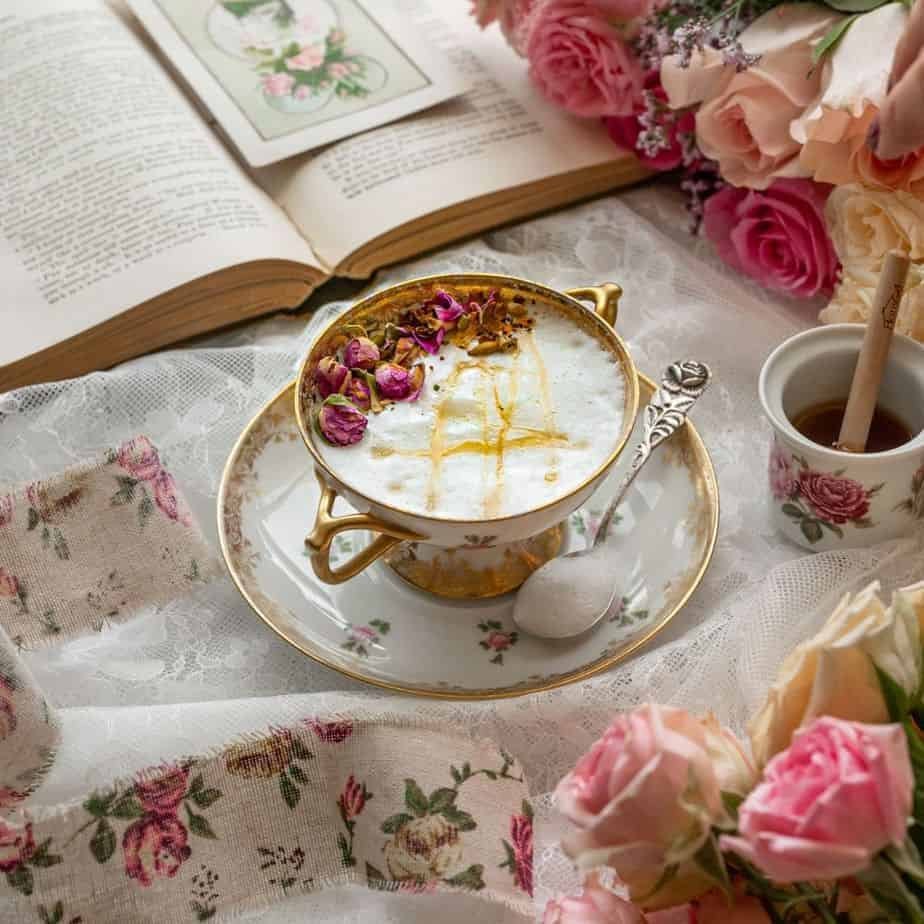 If you love the taste of rose milk tea but find that it's not always available or affordable to drink, then you can easily make your own at home using tapioca pearls. Tapioca pearls are a type of starch that is extracted from cassava roots and has a unique chewy texture. They are great for adding a bit of sweetness and body to drinks, and they dissolve quickly in liquid, so they make an ideal addition to rose milk tea.
To make your own rose milk tea with tapioca pearls, follow these simple steps:
1) In a small pot, bring the water to a boil. Add the tapioca pearls and let them cook until they are soft, about 10 minutes.
2) Remove the pearls from the water with a slotted spoon and let them cool slightly.
3) In a small bowl, combine the cooled tapioca pearls with 1 cup of rose milk. Let the mixture sit for 30 minutes so that the tapioca pearls can absorb the flavor of the rose milk.
4) Serve chilled or over ice and enjoy!
Pros and Cons of Making Your Own
Making rose milk tea at home is a great way to enjoy the delicate flavor of roses without spending a fortune. There are a few things to consider before getting started, though:
-Tapioca pearls are the key to achieving the desired delicate rose flavor. They're available online or in some grocery stores, and they can be substituted for traditional tapioca pearls if necessary.
-Be sure to use cold water when making this tea, as hot water will cook the tapioca and remove much of the flavor.
-The rose petals can be steeped for several minutes or even hours. So it's important to adjust the time based on your own preferences. Too much heat will wilted the petals and too long of steeping time will result in an overly sweet drink.
Recipe
How To Make Rose Milk Tea At Home With Tapioca Pearls
Tapioca pearls are a great way to add some sweetness and flavor to your rose milk tea. They also provide a nice texture contrast. Simply steep the pearls in the tea for about 5 minutes before serving. Enjoy!
Alternatives to the Traditional Method
If you don't like the taste of rose tea or you're looking for a more eco-friendly option, you can try making rose milk tea using tapioca pearls. This recipe is easy and takes just a few minutes to prepare. You will need:
1 cup of unsweetened regular or herbal tea
1/2 cup of boiling water
1/4 teaspoon of white sugar
1/4 teaspoon of black sugar
1 teaspoon of rose petals, finely chopped (optional)
1/4 cup of tapioca pearls
To make the rose milk tea, first heat up the water in a pot and add the teas, sugars, and rose petals (if using). Stir well and let it cool down for a few minutes. Once it's cooled down, add the tapioca pearls and stir again. Serve cold.
Conclusion
Even if you're not a big fan of tea, you might be willing to give rose milk tea a try. This is made by steeping rose petals in hot water and sweetening it with sugar or honey. You can make your own rose milk tea at home using tapioca pearls. Simply dissolve the pearls in warm water and let them soak for 30 minutes before straining the mixture and drinking. This tasty drink will leave you feeling refreshed and invigorated all at the same time!
Why make your own rose milk tea?
This is a delicious and refreshing beverage that can be made at home with just a few simple ingredients. Rose petals are simmered in water until they form a thick liquid, which is then strained and sweetened with honey or sugar. Tapioca pearls are added to the tea for a touch of sweetness and texture. Making this drink a perfect refreshment for hot summer days.
To make rose milk tea, start by boiling some water on the stovetop and adding the rose petals. Let them simmer until they're soft and pliable, about 10 minutes. Once they're done simmering, strain the rose petal water into a pitcher or container and let it cool slightly. If you want to add honey or sugar to the tea, do so now while the liquid is still warm.
To make the tapioca pearls, place 1/2 cup of cooked white rice in a small saucepan over medium heat. Add 1/4 cup of water and bring to a boil before reducing heat to low and simmering for 15 minutes. Strain the rice mixture using a colander or coffee filter, discarding any excess fluid (tapioca pearls will form). To serve, pour cooled rose milk tea into cups and top with fresh tapioca pearls.